IAM Advisory promotes four of its most senior staff and appoints a new senior leadership team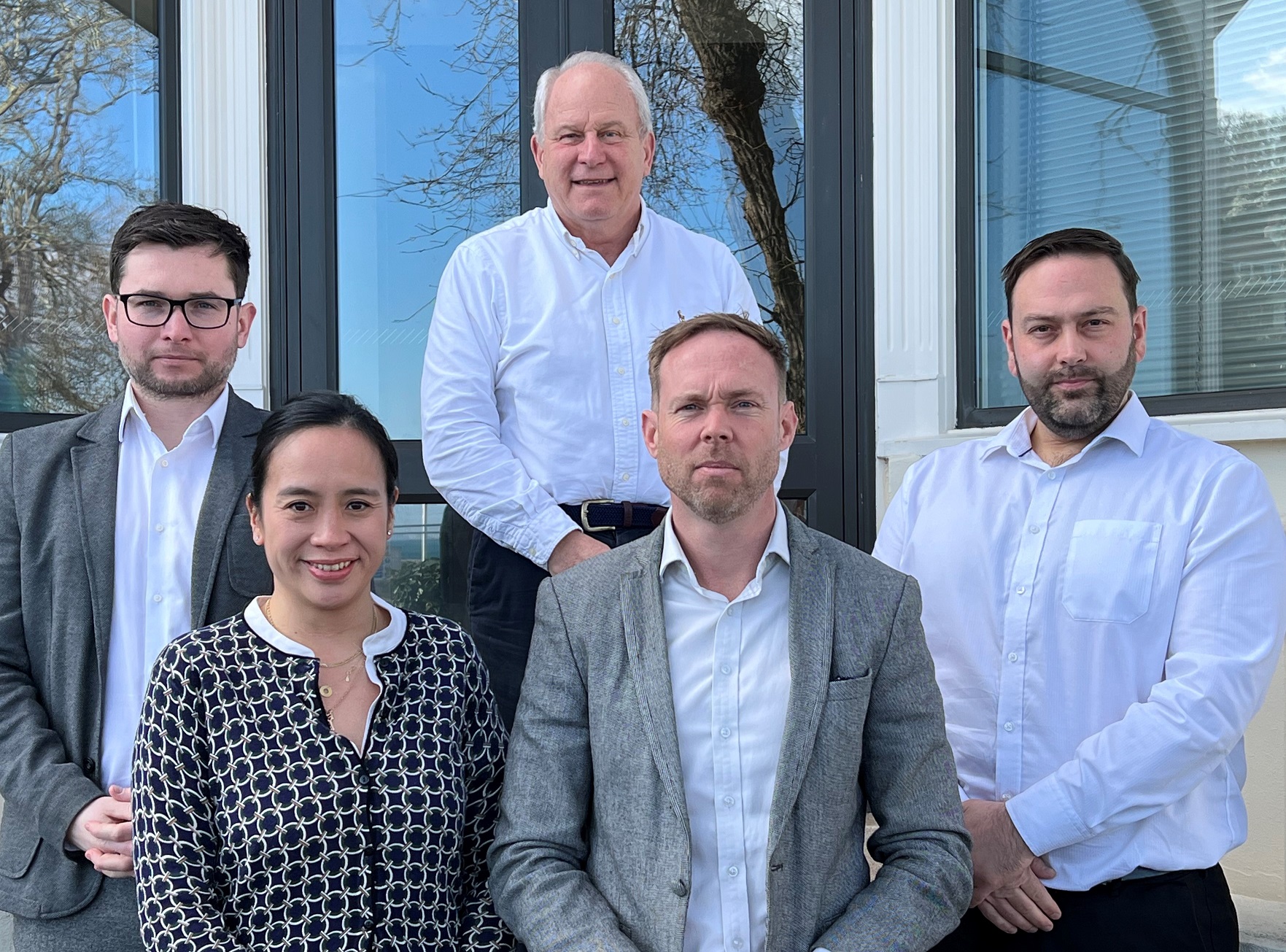 IAM Advisory Chair and Senior Leadership Team: left to right Sylwester Evans, Lan Broad, Michael Strachan, Simon Bowden, and Warren Oliveira
IAM Advisory has promoted four of its most senior staff and created a new senior leadership team to drive the expanding business forward.
Simon Bowden has been promoted to become IAM Advisory's Managing Director. Simon has been with IAM for 20 years and a Director for six years, and in that time has been increasingly central in running the business. He will be responsible to the Board for all aspects in the day-to-day management of the business and delivery of successful outcomes to the firm's client base.
Lan Broad has been promoted to Investment Research Director, having run the fund research function for eight years. She also takes on new responsibilities including chair of the investment committee and selection of discretionary managers.
Warren Oliveira has been promoted to Operations and Data Management Director, reflecting both his contribution to developing IAM's data platforms, including the roll out the revised Trustee Service, and the increasing importance that data management has for the business.
Sylwester Evans has been promoted to Associate Director, Investment Consulting, reflecting his strong performance in managing clients and their review and reporting. He will be responsible for ensuring implementation of investment ideas throughout most sectors of IAM Advisory's client base.
Together, Simon, Lan, Warren and Sylwester will form the new senior leadership team which better reflects IAM's team approach to managing all stages of client work and to acknowledge the individual contributions of the team members.
The new senior leadership team better reflects IAM's team approach
Michael Strachan moves into the Chairman role where he will continue to be involved in larger client structure oversight whilst also focusing on the strategic direction of the business and the development of its proprietary analytics platform.
"Simon has been instrumental in the running of our largest clients over the past years, and I have been impressed at his dedication and professionalism. I am delighted to see his hard work recognised with promotion to Managing Director," said Michael Strachan, Chairman of IAM. "I also congratulate the well-earned promotions of Lan Broad, Warren Oliveira and Sylwester Evans to new positions reflecting their contribution to the business and ability they have demonstrated to drive the business forward."